[this week's episode]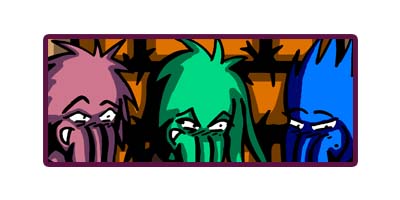 26: Red Green Blue
Dot and Avi is currently only updating at my Deviantart Page. My grandmother is terminally ill and I am helping my family care for her.
Anybody starting afresh with Dot and Avi should start here. If you be a-wantin' the most recent escapade, then click on the 'Comic' link to your left, me hearty.
Want a specific episode? Then head to the archive, comrade.
News items will be posted from time to time, as will standalone artwork and wallpaper, both of which can be found in the gallery. Also, as and when it is generated by you lovely people, Fanart will appear in it's own gallery. And I shall be rejoicing muchly.